Electronics Parts

Optical Device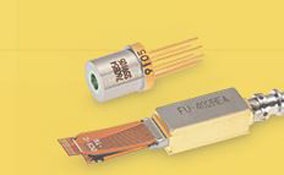 Optical Device

With the coming of 5th Generation, High-speed communication service is in much demand with the rapid increase in the amount of data. Optical Device from Mitsubishi makes it possible to be compatible with optical communication ranging from industrial site to society in a various field.
Characteristic
LD/LD module: Compatible with various applications, these modules offer a wide-range of support of FP, DFB, and EAM-LD
PD/PD module : Full lineup from short-range pin-PD to long-distance APD for low- and high-speed optical communication.
Purpose
ONU (subscriber's optical network unit) / OLT (optical line terminal) / Optical fiber transmission system devices (wavelength division multiplexer, optical add-drop multiplexer).